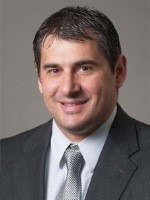 Specialty:
Orthopedic Surgery
Address:
Frisco Office
5899 Preston Road
#1104
Frisco, TX 75034
Phone 214-823-2825
Dallas Office
411 N. Washington Ave
Suite 7500
Dallas, TX 75246
Phone 214-823-2825
Dr Zivaljevic obtained his MD at the University of Ulm in Ulm, Germany in 1997. He then obtained a MBA and a MHMS at Duquesne University in Pittsburgh, PA while completing research fellowships in orthopaedic surgery at Allegheny General Hospital and Western Pennsylvania Hand and Trauma Center. He completed his orthopaedic surgery residency at SUNY-Buffalo in 2013 and his hand surgery fellowship at Massachusetts General Hospital through Harvard Medical School in 2014
Dr. Zivaljevic has presented research at the annual conferences of the American Academy of Orthopaedic Surgery, American Association of Hand Surgery, and the American Society for Surgery of the Hand. He is board eligible and is completing his board certification for the American Board of Orthopaedic Surgery.