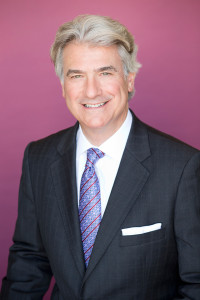 Additional:
A pioneer in minimally invasive spine technology, Dr. Peloza utilizes techniques such as treating spinal fractures through tiny incisions, performing micro-endoscopic procedures for herniated discs and stabilizing the spine with rods and screws without destroying muscle through a traditional surgery. "Minimally invasive spine surgery minimizes damage to the ligaments, muscles, bone, joints, nerves, and blood vessels around the spine caused by traditional surgery," he says.
Specialty:
Orthopedic Surgery
Spine
Address:
17980 Dallas Parkway Suite 300
Dallas, TX 75287
Dr. Peloza attended the United States Air Force Academy as an Air Force Cadet and later received his bachelor's degree from the University of Illinois. He received his medical degree with highest honors from Northwestern University Medical School in Chicago. He completed his internship and residency at the University of Texas Southwestern Medical Center in Dallas. He has completed fellowships in knee and shoulder reconstructive surgery, and spine surgery. He is also an associate with the prestigious Steadman Hawkins Clinic in Vail, Colorado and is a former spine consultant to the United States Ski Team.
Dr. Peloza is active in numerous national and international medical organizations such as the International Spine Injection Society, North American Spine Society, American College of Sports Medicine, American Medical Association, and the American Academy of Orthopedic Surgeons. He is an advisor to Medtronic Sofamor Danek, a member of the exclusive Lumbar Spine Study Group, and the Kostuik Research Society.
Dr. Peloza is frequently featured in national and international print and broadcast media such as the "Fox News Network," "ABC News," "Good Morning America," "SAT-1 German Television," "Reader's Digest," "The New York Times," "The Wall Street Journal" and more. He has the distinction of being honored as one of the "Best Doctors in Dallas" every year since 2003 as well as "Best Doctors in America" from 2001 to the present, the gold standard of physician quality. In addition, he has been honored & cited consistently in the Consumers' Research Council of America as a "Top Surgeon in America."
He is board certified by the American Board of Orthopedic Surgery.
---